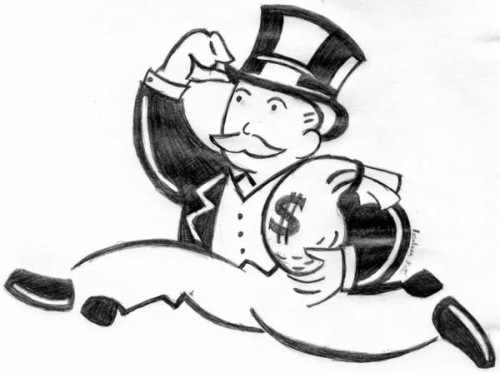 Originally published for Investment U on January 14,2013
By: Alexander Green
One of the biggest points of contention in the last election was whether the rich pay their fair share of taxes. Polls show the majority of voters don't believe they do.
Of course, this begs the questions: Who is "rich" and what is "fair?"
Answers are largely a matter of opinion. But here is a fact: IRS figures show that the top 10% of income earners make 43% of all the income and pay 70% of all the taxes. Is that fair? If not, how much should they pay: 75%… 90%… all of it? And how about the now widely recognized fact – thanks to Mitt Romney's secret videographer – that 47% of Americans don't pay any income taxes. Is that fair? Opinions will vary.
According to the IRS, the top 2% of income earners – the ones that just had their marginal tax rate raised 13% to 39.6% – already pay approximately half of all income taxes. President Obama says it's about time these folks "chipped in." What a kidder.
And who is "rich?" For today's discussion, I'll leave aside the truism that you are rich if you enjoy good health, a loving family, close friends and varied interests. Politicians (and most voters, apparently) seem to believe that a person's wealth can be determined by his or her income. I would argue that you determine real wealth by looking at a balance sheet not an income statement. But why not look at both?
According to the Tax Policy Center, if your annual household income is $107,628, you are in the top 20% of income earners. If your income exceeds $148,687, you are in the top 10%. You are in the top 5% if it is $208,810. And if your household income is $521,411, congratulations. You are in the top 1%… and perhaps demonized by those who view hard work and risk-taking as a matter of good genes and good fortune.
However, net worth is a far better measure of wealth, in my view. According to the Federal Reserve Survey of Consumer Finances, a net worth of $415,700 puts you in the top 20% of American households. You are in the top 10% if your net worth is $952,200. (This jives with the findings of Dr. Thomas J. Stanley – author of The Millionaire Next Door – that one in eight American households has a net worth of $1 million or more.) If your nest egg totals $1,863,800, you are in the top 5%. And – trumpets please – if you have a household net worth of $6,816,200, you are again in the top 1%… and possibly frowned upon by redistributionists who resent folks that live beneath their means, save regularly and handle their financial affairs prudently.