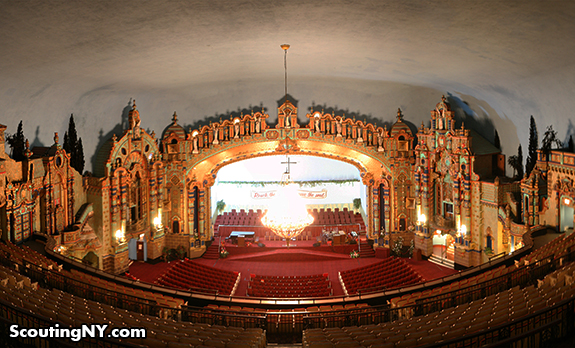 Over at ScoutingNY.com they have a great post on an old movie theater from the 1920's which is miraculously still in its original condition and design (no small feat in New York City).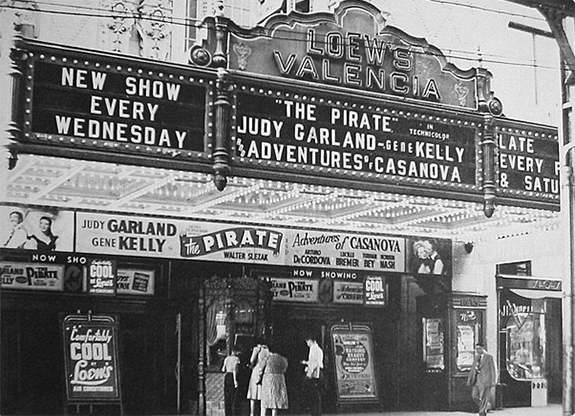 From ScoutingNY:
The Valencia was the work of architect John Eberson, who designed nearly 100 movie palaces around the world, most described as "atmospheric" for their over-the-top, exotic decor. Sadly, many are long gone, razed to make way for new development in an age where such a theater could house twenty screens instead of just one.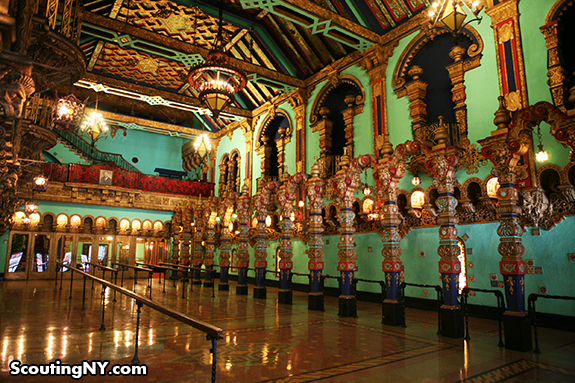 The movie theater now operates on the weekends, as the "Tabernacle of Prayer" Church, and there are visiting hours if you are so inclined. Check out the rest of the photos and story here. It really is astonishing.