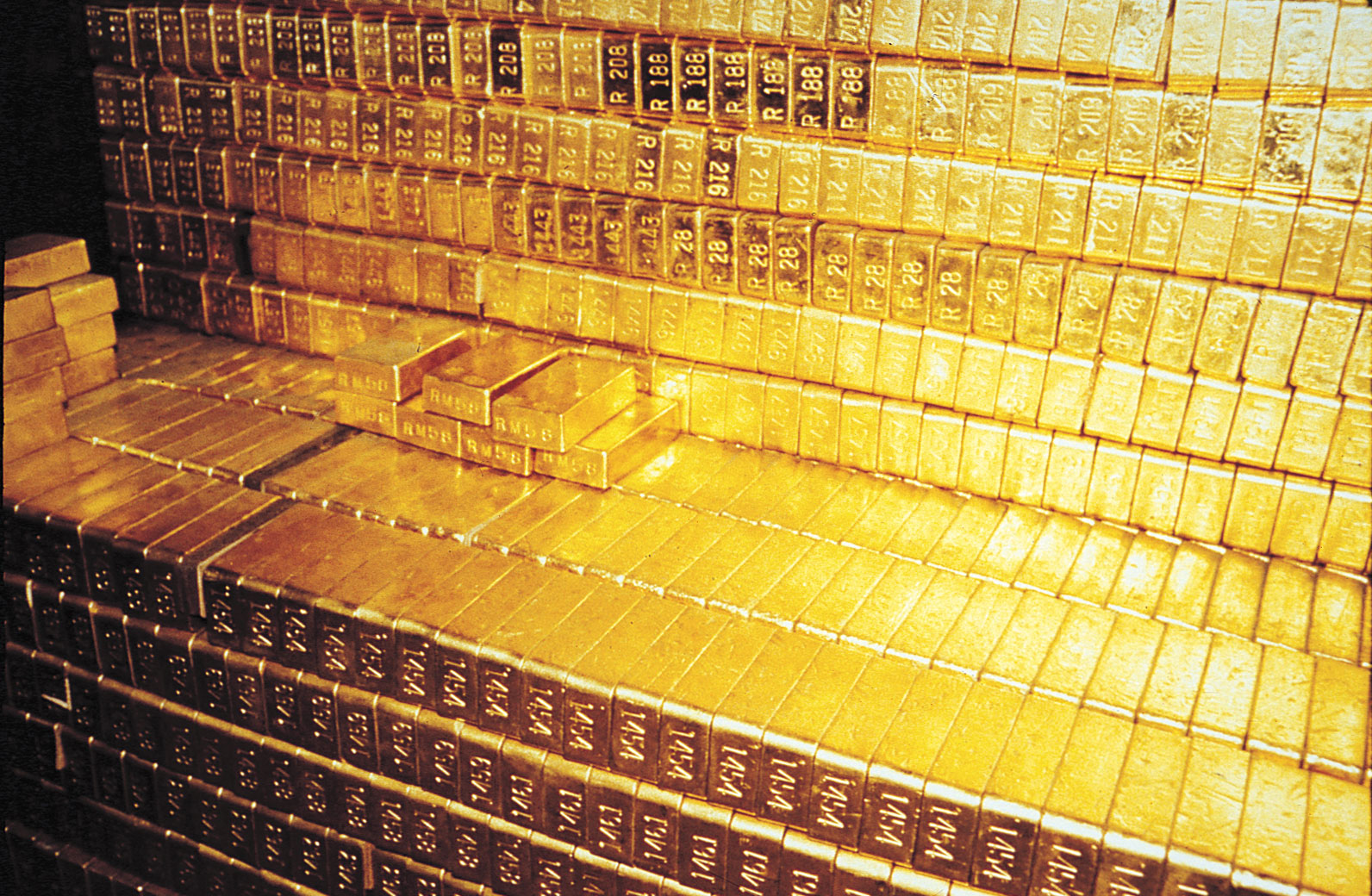 Two interesting perspectives on the gold standard.
The first is an op-ed from Paul Krugman.
Krugman acknowledges gold as a worthy investment.
Gold has been a very good investment since the early 2000s, and it's probably not all bubble. One way to think about this is that gold is like a very long-term bond that's protected from inflation; and actual long-term inflation-protected bonds have also seen big price increases, reflecting a general perception that there aren't enough alternative good investments.
But likens the idea of a return to a "gold standard" to the Euro currency crisis.
Meanwhile, the modern world's closest equivalent to the classical gold standard is the euro, which puts European countries back under more or less the same constraints they faced when gold ruled. It's true that the European Central Bank can print money if it chooses to, but individual countries, like nations on the gold standard, can't. And who would hold up these countries' recent experience as an example of something we'd like to emulate?
On the other side of the aisle we have an interview with Walter Block over at Casey Research. Mr. Block sees the gold standard as a way to limit the governments power to artificially control and devalue our currency.
Walter: Right. Now, there are three – and only three – ways the government can get money. The first is to tax the people. The problem with that from the point of view of our masters is that everyone knows who's doing it. The politicians can't blame greedy capitalists or any others for what the tax-man does, and that's a problem for them. The second source of revenue for the government is borrowing. But again, there's a limit on how much you can borrow, because everyone knows who's doing it – and has a good idea of how indebted the government is. The third way is much, much better from their point of view, and that is to create money out of thin air. That may be done via fractional reserve banking, or printing fiat currency, or whatever. This is good from their perspective because not one in 1,000 people, or maybe not one in 10,000, knows who's doing it and that it is causing inflation. It's theft on a grand scale, understood by so few, so they can get away with it.

I think it was Lenin who said that the best way to destroy an enemy is to debauch that country's currency. That's what these guys are: currency debauchers. Ben "the paper hanger" Bernanke is going berserk with his quantitative easing. There's no more quantitative easing one, two, or three, its quantitative easing forever. Every month, billions of new dollars are pumped into the economy.

So the last thing the government wants is this barbaric relic to limit their spending to what they can actually tax and borrow. And that, of course, is why people like you, me, Doug, and like-minded others, favor the gold standard; we want the government handcuffed, so it can't go around spending money it doesn't have on unnecessary wars and other destructive and counterproductive things governments like to do.