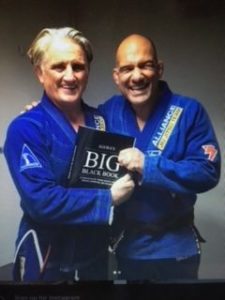 His name is Fabio Gurgel. He's a legend in Brazilian Jiu Jitsu (BJJ). So when Rodolfo, a business partner of mine in Sao Paulo, told me he could get me a private lesson with Gurgel, I jumped on it. Imagine my surprise when I walked into his office and saw my Big Black Book of marketing secrets on his desk.
Most of the people I know who have a martial arts business know little to nothing about how to run it. They don't understand the fundamentals, and they don't seem to care.
That's fine. If they're happy, good for them. But I'm always impressed when I see an exception like Fabio, who has built Brazil's largest BJJ business by accepting the first rule of business: Unless and until you've got a steady supply of new customers coming in at a marketing cost you can afford, you haven't really got a business at all. You're simply self-employed.