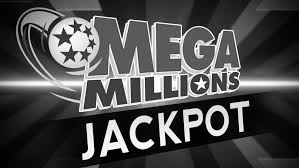 So Mike Weirsky,  divorced and for 15 years unemployed, wins the $273 million Mega Millions jackpot. And the first thing he does is buy a Ford Raptor.
But how much is he going to pay the person that found his ticket and selflessly and heroically turned it in to the store so Weirsky could claim it?
And why did Weirsky leave it in the store? Because he "was distracted by a phone call."
Had the person not turned in the ticket, Weirsky would have been out of luck. "I was just very happy that there was an honest person out there, because I figured it was gone," he said at a press conference.
"I'm looking for the guy that handed it in and I want to thank him," he said. "I'm going to give him something, but I'm going to keep that private."
Get this: "The guy," had he kept the ticket, would have been able to claim the $273 million himself.
So what should he be given by Weirsky?