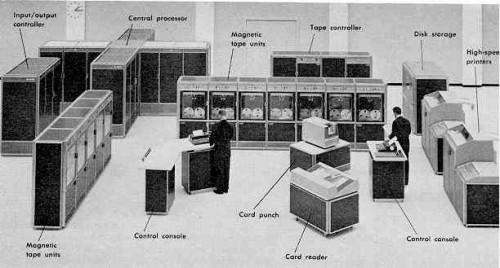 An interesting piece from Wired, about a developing technology that could conceivably replace your local beat reporter. A company based out of Chicago, Narrative Science, has developed an algorithm that can automatically generate and write a news story from data mined and collected over the Internet.
Here's a little bit about how it works:
Narrative Science's writing engine requires several steps. First, it must amass high-quality data. That's why finance and sports are such natural subjects: Both involve the fluctuations of numbers—earnings per share, stock swings, ERAs, RBI. And stats geeks are always creating new data that can enrich a story. Baseball fans, for instance, have created models that calculate the odds of a team's victory in every situation as the game progresses. So if something happens during one at-bat that suddenly changes the odds of victory from say, 40 percent to 60 percent, the algorithm can be programmed to highlight that pivotal play as the most dramatic moment of the game thus far. Then the algorithms must fit that data into some broader understanding of the subject matter. (For instance, they must know that the team with the highest number of "runs" is declared the winner of a baseball game.) So Narrative Science's engineers program a set of rules that govern each subject, be it corporate earnings or a sporting event. But how to turn that analysis into prose? The company has hired a team of "meta-writers," trained journalists who have built a set of templates. They work with the engineers to coach the computers to identify various "angles" from the data. Who won the game? Was it a come-from-behind victory or a blowout? Did one player have a fantastic day at the plate? The algorithm considers context and information from other databases as well: Did a losing streak end?

Then comes the structure. Most news stories, particularly about subjects like sports or finance, hew to a pretty predictable formula, and so it's a relatively simple matter for the meta-writers to create a framework for the articles. To construct sentences, the algorithms use vocabulary compiled by the meta-writers. (For baseball, the meta-writers seem to have relied heavily on famed early-20th-century sports columnist Ring Lardner. People are always whacking home runs, swiping bags, tallying runs, and stepping up to the dish.) The company calls its finished product "the narrative."
Scary stuff.
You can read the full article here.