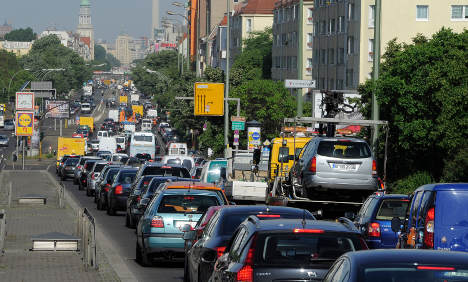 Below is a NYTimes essay  about "Pigovian taxation" — an interesting economic idea.
The essential idea behind the concept is that we should recognize the full cost of everything we do, including the "externalities" — costs that aren't obvious — and take those into consideration when making pricing decisions.
That makes sense. What I don't like is the idea of putting the government in charge of such decisions by pricing the externalities in the form of taxes. Government, of course, loves taxation because it is the only form of income a government typically has. Increasing taxation increases the size and scope of government — something I don't like.
Still, the idea of paying one's fair share of everything seems sensible, don't you think?
Should We Tax People for Being Annoying?
by: Adam Davidson
Driving home during the holidays, I found myself trapped in the permanent traffic jam on I-95 near Bridgeport, Conn. In the back seat, my son was screaming. All around, drivers had the menaced, lifeless expressions that people get when they see cars lined up to the horizon. It was enough to make me wish for congestion pricing — a tax paid by drivers to enter crowded areas at peak times. After all, it costs drivers about $16 to enter central London during working hours. A few years ago, it nearly caught on in New York. And on that drive home, I would have happily paid whatever it cost to persuade some other drivers that it wasn't worth it for them to be on the road.
Instead, we all suffered. Each car added an uncharged burden to every other person. In fact, everyone on the road was doing all sorts of harm to society without paying the cost. I drove about 150 miles that day and emitted, according to E.P.A. data, about 140 pounds of carbon dioxide. My very presence also increased (albeit infinitesimally) the likelihood of a traffic accident, further dependence on foreign oil and the proliferation of urban sprawl. According to an influential study by the I.M.F. economist Ian Parry, my hours on the road cost society around $10. Add up all the cars in all the traffic jams across the country, and it's clear that drivers are costing hundreds of billions of dollars a year that we don't pay for.
This is how economists think, anyway. And that's why a majority of them support some form of Pigovian tax, named after Arthur Pigou, the early-20th-century British economist. Pigou developed the idea of externalities: the things we do that affect others and that the market is unable to price. A negative externality is like the national equivalent of what happens when you go to dinner with three friends and, knowing that you'll pay only a fourth of the bill, decide to order an expensive entree. Pigou argued that there are so many damaging things that we do — play music too loudly, drive aggressively — and that we'd probably do less if we had to pay for them.
Click to continue reading "Should We Tax People for Being Annoying?"