Untitled (Face), 1970
by Karel Appel (Dutch 1921-2006)
oil on panel, 40″x 28″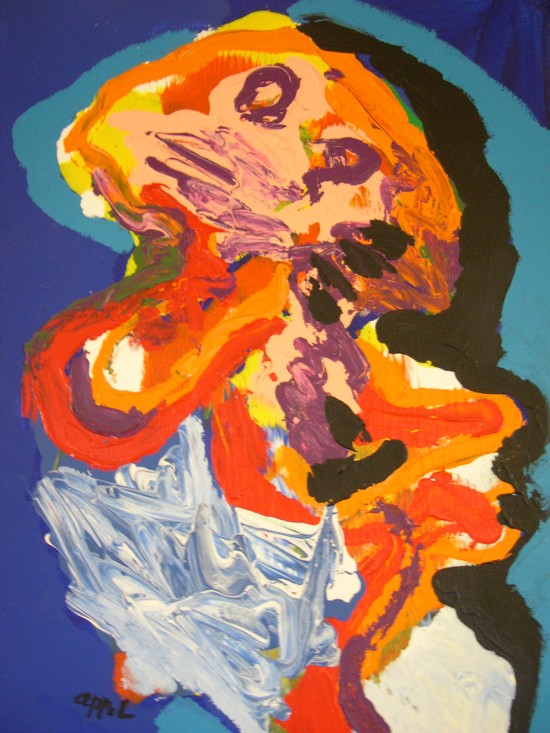 I know, this looks like something a four-year old might do.
It is actually a painting by Karel Appel, one of the best known of a small group of "action" painters that formed an association after WWII called CoBrA. (Stands for the cities the founders came from: Copenhagen, Brussels and Amsterdam).
The idea was to paint like a child might: with expression and without restraint. They favored exuberant colors for the most part, although some of their most beautiful pieces were not so.
I own several Appels. This is the first one I bought. It was painted in 1970. His earlier paintings (of which I have two) are more valuable because they were closer to the CoBrA period. But this one has appreciated very nicely. Looking at it makes me happy — because the image is childlike and because I know it is worth a lot more than I paid for it!
Key collections are:
The Cobra Museum for Modern Art, Amstelveen Netherlands
Solomon R. Guggenheim Museum, New York
Stedelijk Museum, Amsterdam
Tate gallery, London