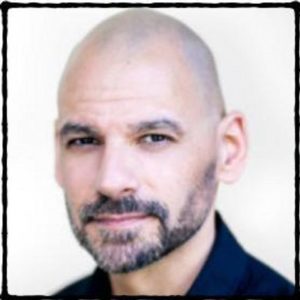 That's what I wanted to know when Giovanna told me that a person by that name had requested an interview with me. What did he want to talk to me about? Copywriting. A subject that I know a lot about. He wanted me to share some of what I've learned over the years with the readers of his website.
Although I rarely do interviews, I get more requests for them than ever, thanks to the preponderance of podcasts on marketing, entrepreneurship, and wealth building. I agreed to this one because Kevin had taken the AWAI copywriting course http://www.awaionline.com/copywriting/learn/make-six-figures/, a program I helped found many years ago. Giovanna had checked with Katie Yeakle, who runs AWAI, and Katie had recommended him.
We had a preliminary call to get acquainted. He was quick and articulate and had a sense of humor. I had a good feeling about the prospects of a long conversation with him and, indeed, we had one. It went on for at least a half-hour more than scheduled.
I haven't listened to the interview. (Kevin posted it as a podcast.) But I did look at the page on his website that introduced it to his readers. It was one of the best lead-ins I've ever seen to an interview. (At least one that involved me.) It does what the best copywriting does: entices the reader to take a desired action. In this case, that action would be to click on the link and listen to the podcast.
Here is what Kevin wrote:
"The most common problem with people giving marketing advice today is they're focusing on offering a 12% lift in conversions here, or 16% there…" Mark said to me during our interview. "What I teach is that this is BS. You're wasting your time trying to build your business with small increments like that…" 
I knew this conversation with business building and copywriting legend Mark Ford was going to be something special. Mark is one of the most interesting and respected people in direct response. (You may also know him by his pen name Michael Masterson.)
The company he built with Bill Bonner, Agora Publishing, now generates a billion dollars in revenue per year…
… and Mark mentors many of the most successful copywriters working today. Mark counts copywriting as his own greatest skill.
In this episode, Mark reveals the hard lessons he's learned over decades in the world of direct response…
… and what you absolutely must focus on to double and triple your sales. (You'll want to hear Mark's unique insights on why you're likely killing your sales overusing fear and greed in your marketing.)
"Can't Miss" Moments:
Kevin digs deep to discover the traits and the lifestyle decisions that helped Mark become the master wordsmith that he is today. With Mark's simple answers, you will be able to improve your writing, immediately. 
If you have kids and run a business, Mark Ford (father of 3 boys) discloses his "one word secret" that turned his kids into successful independent adults… without the use of technologic distractions. 
Push Selling vs. Pull Selling? This argument is laid to rest by Mark Ford as he exposes the trailblazing story which shows how Agora skyrocketed from 100 million dollars in revenue to… a billion dollars in revenue. 
Mark Ford debunks the myth of only needing a "good service" to retain customers. Thanks to Mark's insider scoop, you will avoid losing your customers and your potential audience because of the "good service" trap. 
 "If you feel like you've got a hot idea, I promise you, all your competitors have that hot idea too." Find out what Mark Ford KNOWS to be the difference maker to get your sales copy to TOWER above the rest. 
What's the one thing Mark's done that's produced the most surprising result?
Mark quickly created a thriving investment newsletter business by doing ONE counter-intuitive thing…
… and it pissed off a lot of his competitors in the process. Check out how Mark grew his newsletter business, fast https://copychief.com/ep-130-mark-ford/
Kevin