Hello! Welcome to MarkFord.net
This is the open-for-inspection half-way home for my writing!
What you'll find here are essays, stories, book chapters, poetry, and journal entries, as well as words and images from others that I want to share.
The bulk of the essays will be about business, wealth building, and personal productivity. But there will also be things I'm equally or more interested in, such as art, education, economics, physics, philosophy, psychology, neurobiology, fitness, and Brazilian Jiu Jitsu.
Since much of what you'll be reading here will be early drafts of work meant for publication I welcome any comments or suggestions you might have that will help me strengthen them.
I'm not sure if this dad is clever or sociopathic….
By High Talk and Rumors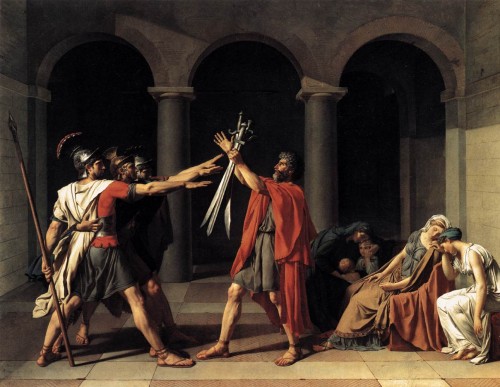 Jacques-Louis David
1748-1825
Jacques-Louis David is generally considered to be the artist who broke from the European painting traditions of the Renaissance (Baroque and Rococo) and returned to Greek and Roman classical art, Neoclassicism.
At a young age, he established himself as a history painter. However, his aim was not to document history but to use it to raise political and moral questions, questions that were being asked outside of academia in the private salons of Paris and other European cities.
The Oath of the Horatii was painted in 1785. It was a big achievement for David because it beautifully demonstrated a new idea of what painting could be. It is said to be the painting that launched the style of French painting that David was to dominate for the next 40 years.
The image is from a well-known classical drama, Horace. We can see Horace's three sons pledging to fight and even die for the honor of Rome. Coming as it did just before the French Revolution, one can imagine how daring and incendiary this painting was.
Click to continue… The Oath of the Horatii Between the Hands of Their Father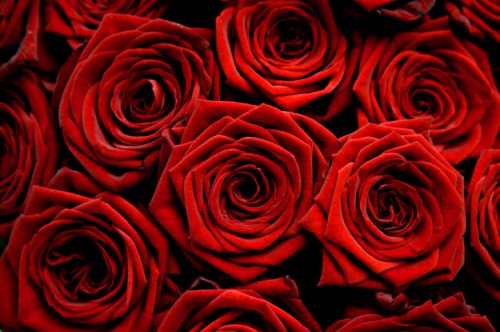 The most important thing I ever learned about "living rich" was taught to me by a former rich guy who dropped out of the moneymaking game to study Chinese philosophy.
Jeff and I have been friends since high school. Twenty-five years ago, when we were still relatively young men, we were partners in a merchandise vending business that was making lots of money. Jeff's annual compensation was in the mid six-figure range.
One day, he quit. Since then, he has supported himself by doing consulting and teaching Chinese martial arts. His departure from business did not diminish our relationship in any way. Rather, it allowed us to pursue different careers and compare notes along the way.
I've written about Jeff before. He is a serious and careful thinker. And whenever we get together, we enjoy ongoing conversations about topics that interest us both.
We talk about ontology. We talk about sexuality. We talk about aging and health. One thing we rarely discuss is money. But once, the subject did come up.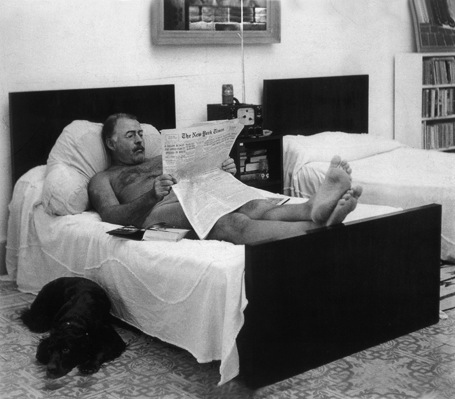 Reading is more engrossing than watching movies, TV, or videos. It takes more energy. It demands more attention. It requires imagination. And all of that is both pleasurable and useful to the brain. One of the particular advantages of reading is that it is easy to pause and reflect. How often, when reading a book, do you put it down for a moment to ponder some thought suggested by what you just read? This doesn't happen when you are at the movies. It doesn't even happen at home when you have a remote control in your hands.
Two of my siblings married people whose native language was not English. One was French. The other Spanish. The French-speaking mom spoke French to her children when they were young and they grew up bilingual. The other mother did not and the children know very little Spanish.
Some people think that exposing your children to two languages may inhibit their academic growth. But studies, including this one, discussed in this article on Wired.com refute that.