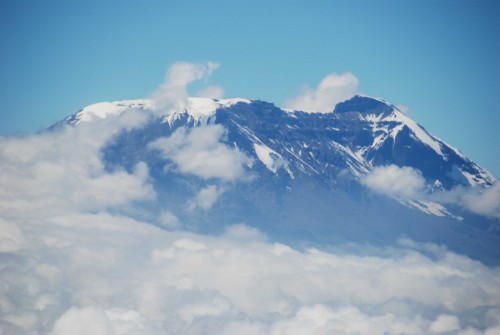 "It is not the mountain we conquer but ourselves." – Sir Edmund Hillary
Kilimanjaro
I never wanted to climb Mount Kilimanjaro. In fact, I never wanted to climb anything.
Still, I couldn't say no again. Dr. Al Sears is a good friend and an important client. And I'd been demurring on all sorts of hiking and climbing invitations from him for about two years. Besides, since the event was eight months in the future, it was hardly more than a note on my calendar. It wasn't real. It was subject to cancellation. What did I know about Kilimanjaro?
But even then, I never had any illusions that I would actually like it.
There is a lot to talk about here – including the fact that within 48 hours of accepting Al's invitation, I had invited two other people to come with us. One was a colleague. Another was a high-school chum.
Why did I bring two more people to the party?
For one thing, it allowed us to have a climbing group of our own. We could plan our own itinerary. We could have our own cabins. But mostly, I felt that by bringing together three people whom I liked and admired we could all have an experience that was more than just a climb. And I was right. Our group of four becomes fast friends – and I think that friendship will endure, because the deepest friendships are always forged in misery.
More about that misery a little later…