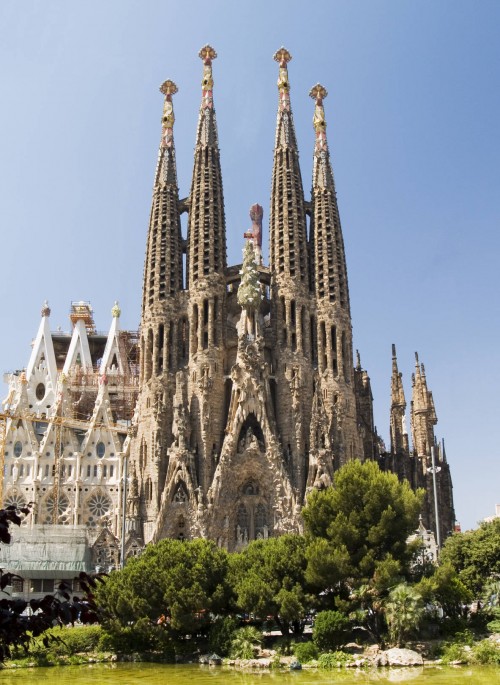 As I mentioned yesterday, I'm spending a month in Europe with K, in Barcelona, Brussels, and Berlin. We call it the B tour, although it offers more to see than the A tour (Amsterdam, Antwerp).
We arrived in Barcelona this morning. I've been here only once and briefly. But that whet my appetite for more. If you've never been to Barcelona, put it on your "see-before-you-die" list. It is one of the best cities in the world to visit.*
Barcelona has all the amenities you would expect from a world-class urban center (amazing art, architecture, theater, parks, and shopping). Plus, like Hong Kong, Los Angeles, and Vancouver, it sits between mountains and sea, giving tourists lots of ways to enjoy nature as well as culture.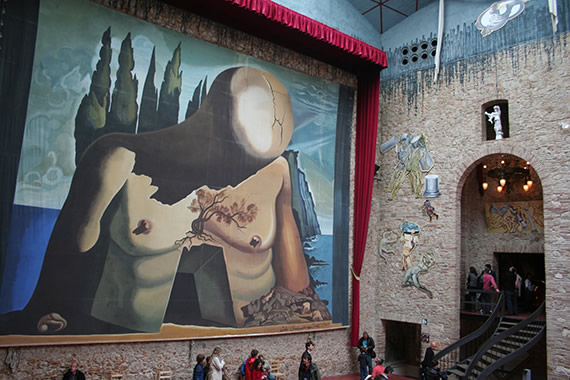 On top of my "must-see" list are two museums: the Picasso Museum in the Bari Gotic district and the Dali Museum in Figueres, which is a short train ride from the city. Picasso and Dali were two of the most skillful and imaginative painters of the 20th century. If you don't share that opinion, you haven't seen enough of their work. A trip to these museums will fix that. Pay particular attention to their early works. Even as young teenagers, both were demonstrably gifted artists.
I'm also excited to revisit the breathtaking structures of Antonio Gaudi, including the Cathedral of the Holy Family. Like a medieval church, it is still being constructed after more than 50 years. Gaudi is the patron saint of Spanish modernism. Like Dali and Picasso, he was immensely creative. Gaudi's buildings are amazing to look at. They are astonishing and ironic – all at the same time. Gaudi believed in beauty and had the skill to create large, polymorphous structures that hold up – literally and aesthetically – over time.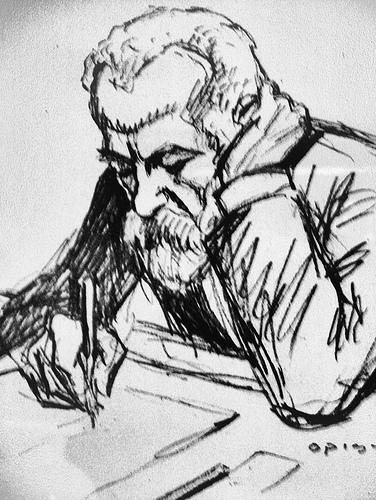 In addition to its cultural and natural amenities, Barcelona offers visitors a warm and welcoming atmosphere. The Catalonians, Barcelona's rootstock of people, speak their own language (related to Spanish). They have their own traditions as well. Like the Romans, they are genial and enjoy life. But like the Basques, they have a rebellious spirit that is hard not to admire.
Living Rich
At nine p.m., K and I went out for dinner. Nine o'clock for Catalonians is as early as a civilized person would deign to eat. Our concierge had recommended a small tapas bar several blocks off La Rambla, Barcelona's main pedestrian thoroughfare. We found it on an otherwise shuttered street. It was bright, crowded, and noisy with Catalan chatter. The waiters, young men in white jackets and black bow ties, sprinted, dropping small plates of food and smaller glasses of beer and wine in front of their customers. The energy was high. The mood was carpe diem.
That is something you notice in many European cities. Despite decades of economic trouble, Italians, Portuguese, Greeks, Spanish – even the French, sometimes – seem to enjoy a better quality of life.
For Americans, being rich is the material goal. For Europeans, it is living rich. You see that in the time and attention they devote to the little things in daily life. It is evident in their priorities. Having a big house is not very important. What you put into your house – art and antiques and even books – counts for more.
Of the many pleasures the Mediterranean people introduced to the civilized world, none was greater than the siesta. Many European cities still practice this wonderful, life-affirming ritual. The idea is that you do your work in two sessions: generally from nine to one and then from four to seven. The three-hour break in between allows you to have a leisurely dinner. (Dinner is usually served midday.) You can then take a nap or a stroll in the park or do a little shopping. You end your day with supper at eight-thirty or nine. It makes so much more sense than working from nine to five with a half-hour to gobble down a sandwich at noon. The great thing about the siesta is that you have plenty of time to do whatever you like during the day, when stores and galleries and museums are open.
I've been thinking about this – living rich versus being rich — for a long time. When I started writing essays for Early to Rise about entrepreneurship and wealth building 12 years ago (as Michael Masterson), I was challenged by readers who were struggling to achieve what they considered to be "the good life." I came to believe that you can live very well indeed – as well as a billionaire – on the income of a plumber. (Not a carpenter, a plumber!)
Living rich is a matter of applied intelligence. You need to focus on the few things that really matter. How you eat and sleep and entertain yourself, for example. And in Barcelona, it is clear that the Catalonians understand how to eat. You can see it in the food itself. Every kind of tapas and beverage has its own unique way of being prepared, garnished, and served. We were waiting for our table by the espresso machine and noticed that there were three different types of espresso (not latte or cappuccino but espresso) served in three distinct glasses.
We had a wonderful meal. Our waiter was gracious. The food was delicious. The local beverages were intoxicating. We had a friendly conversation in Spanish with another couple. It all felt elegant and cosmopolitan. Afterwards I thought, "Why don't we have this back in Delray Beach?"
The answer, of course, is that we can and we sometimes do. But too often, when you are in your quotidian mind, you forget that you can live like the Catalonians. (Or the Romans or the people of Buenos Aires.) You have to be willing to give some time and attention to the little things in life. And you have to slow down.
Work From Anywhere
Since my second failed attempt to retire 12 years ago, K and I have spent a month or two each summer in a different city. The idea was to get to know the city the way a resident would. You can't do that in three or four days.
In the past, we've done Rome, Paris, London, New York, Chicago, Bologna, Florence, Toronto, Buenos Aires, Los Angeles, New Orleans, and San Francisco. For me, these are working vacations. I typically get up early and work till noon. Then K drags me around town in a cultural whirlwind.
It's a wonderful balance of work and play. And thanks to the Internet, my clients often don't even know that I'm away. (Why tell them? It will just make them jealous!)
This is a subject I'll be writing about again and again in the future – how the wired world we live in allows us to make money by working remotely. As a writer, publisher, entrepreneur, and consultant to entrepreneurs, my interaction with employees, colleagues, and clients is 90% online. It makes little or no difference to them whether I'm writing to them from my office in Delray Beach or Mumbai.
This is something you should think about. Especially if you are contemplating semi-retirement or if you are retired and looking for extra income. There are dozens of viable ways to make money while living abroad. All you need is a financially valuable skill, some industry contacts, and a laptop.
I know dozens of people who do this. Some are writers or consultants. Some are lawyers, editors, or accountants. Some are teachers or musicians or photographers. And many are Internet entrepreneurs who sell everything from jewelry to electrical supplies.
If you know something valuable about almost anything that people will pay for, you can develop a business as a freelance professional. You can work when you want, travel where you want, work for whom you want – all on your own terms.
And if you don't have a financially valuable skill, you can learn one. In future essays, I'll be introducing you to some very good programs that will teach you how to make money as a freelance, Internet-based professional.
I'm telling you this because a survey we conducted recently confirmed that many PBL readers are at or near retirement and are looking for sources of income to supplement what they currently have. Given what I know, I have no sympathy for people who claim they don't have any options. So long as you are breathing, you have options.
I'm sitting on the rooftop terrace of the Mandarin Oriental right now, typing away. I have a panoramic view of the city. It's a warm summer afternoon, but the breeze up here is refreshing. Children are playing (surprisingly quietly) in the pool on the terrace, and half a dozen pretty senoritas are sunning themselves along its perimeter.
Think about some place you'd like to be right now. Imagine yourself working happily on your laptop. This no longer has to be a fantasy. It can be reality for anyone who is willing to spend a bit of time planning and preparing and has the confidence to know he can succeed.
*As any city dweller knows, there is a big difference between living in a city and visiting one. Barcelona is not only on my list of The Ten Best Cities to Visit, it is on my list of The Ten Best Cities to Live In:
New York
Rome
Paris
London
Chicago
Barcelona
Madrid
Florence
Cape Town
Buenos Aires