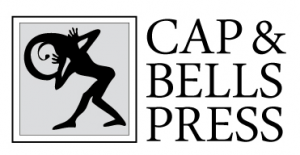 Cap & Bells Press is a boutique publishing company that focuses on contemporary fiction, nonfiction, poetry, and art. Launched in 2012, it is our mission to be a vehicle for undiscovered writers.
Featured Books From Cap & Bells Press
Available at www.amazon.com
---
By Mark Morgan Ford and Suzanne Brooks Snider
It took eight years for Mark Morgan Ford and Suzanne Brooks Snider to produce this comprehensive introduction to Central American art – researching and interviewing historians, museum directors, artists and their families, collectors, and gallery owners. The book not only tells the story of how Modernism came to each country, it demonstrates – with hundreds of photographs (many of works that have never before been seen by the public) – the magnitude of the talent that Central America has contributed to the art world.
---
By Kieran Doherty
In Back From the Abyss, Kieran Doherty takes us along on the wild ride that was his life. With a voice reminiscent of Pete Hamill's in A Drinking Life and a childhood as tough as Frank McCourt's in Angela's Ashes, he tells his story, full of wit, bravado, and Irish charm.
---
By Alec Singer
Alec was 50 years old, experienced in living, sore in the joints, recently married… and a first-time father. While his high school friends were sending their kids off to college, he was faced with changing diapers. He resolved to bear it with a grin and recorded his experiences – funny, sad, and surprising – in a journal that he shared with those high school friends. They helped and heckled him along the way, half-happy they were done with it and half-envious of the insights he had about parenting as a late-in-life dad.
---
By Timothy Siniscalchi, with photographs by Gwen Gove
Why a book of aphorisms written by a contemporary, unknown author? Because we believe the aphorism is a valuable literary species. And without the publication of new aphorisms by new writers like Timothy Siniscalchi, the species cannot survive.
---
By Mark Morgan Ford
This book is a compendium of nearly 2,000 nuggets of information that are essential when talking about such subjects as cultural history, literature, theater, art, architecture, and philosophy. Page by page, it will help you become a more precise and polished conversationalist. It will help you exchange ideas with knowledgeable people without feeling foolish… and with humble folk without sounding pompous. More importantly, it will give you insights that will enrich your experience of the world around you.
---
By Mark Morgan Ford
Back and Out Again is Mark Morgan Ford's first collection of poetry – the product of a three-year challenge to write a poem a day. With a willingness to put quantity above quality, he explored dozens of established and some novel approaches to rhyme, rhythm, and form.
The subjects ranged from mythology to politics to death to the complexities of human relationships. Of the roughly thousand poems written, these are 91 of his editor's picks.
---
By Mark Morgan Ford
It Is Raining, Lovely, Raining is Mark Morgan Ford's second poetry collection. Here, the approach is introspective, with 86 crafted observations, memories, and reflections that find meaning in a moment… joy or sadness in a gesture… and humor where it's least expected.
---
By Mark Morgan Ford
"In poetry," Wallace Stevens once said, "you must love the words, the ideas and the images and rhythms with all your capacity to love anything at all." Mark Morgan Ford's love of everything about poetry is clearly evident in his own work – in his first two poetry collections and now in Lexis in Wolf's Clothing, his third.
---
By Mark Morgan Ford
Mark Morgan Ford has written and published dozens of books – on business, entrepreneurship, wealth building, and personal productivity – based on what he has learned as a successful entrepreneur. He has also written a book on diction, a book on literary and philosophical ideas, a book on Central American art, four screenplays, and four collections of poetry. His longest standing interest, however, has been fiction, writing stories, sporadically but continuously, since he was a teenager. Dreaming of Tigers is his first short story collection.