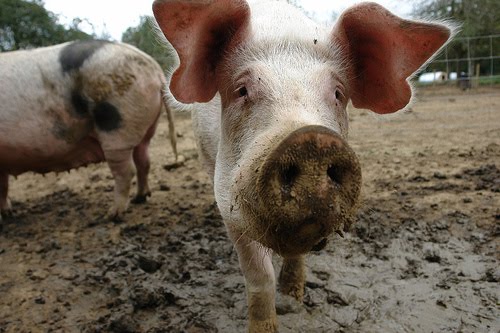 Great article on government waste by Dustin Siggins for Hotair.com.
First off is simple abuse that is acceptable for the well-connected politician but disgraceful and/or illegal for anyone else – small change, but ultimately emblematic of the systemic corruption in the federal government. Case in point is how former Representative Anthony Weiner (D-NY) gets a pension and other benefits for the rest of his life, despite resigning in disgrace. President Obama, following in the footsteps of his predecessors, is almost certainly using taxpayer dollars for campaign trips – illegal, but obviously acceptable under both parties. Senator David Vitter (R-LA) was busted for solicitation, but never spent time in jail. He will get a pension and other monetary benefits, same as Weiner.

Antithetical to many conservatives is looking hard at unproductive defense spending. However, the Defense Department is rife with abuse. For example, last October a report by Senator Bernie Sanders (I-VT) outlined how major defense contractors who paid civil fines or settled for amounts of $1 million or greater still received over $500 billion in contracts in the last 10 years. Another report, this one from The Commission Wartime Contracting,estimated that between $31 billion and $60 billion had been lost to poor oversight and/or fraud in Iraq and Afghanistan during our time in those nations.
Read the rest of the article (from April 24th) here.