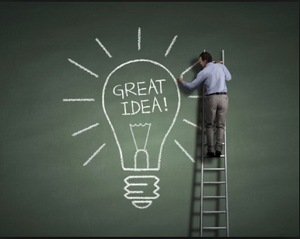 When people start a business for the first time, they often do so with an idea for a particular product that they believe to be both brand-new and also acutely needed – some sort of "better mousetrap" that will put their business on the cover of Inc. magazine.
Having a brand-new product idea may be the most common way to start a business, but it's not always the best way.
Why?
Because brand-new products usually crash and burn.
They fail for a number of reasons – weak marketing, insufficient cash flow, poor product reviews. But the most common is this: The appetite for them is much smaller than the would-be entrepreneur has imagined.
When some enthusiastic young person comes to me with a "great" new idea, I always ask about the size and variety of competition. When they say "That's the best part! There is none!" I have to explain why starting a business with a product for which there is no proven market is a big mistake.
You might not think so from everything you see in the business media. Journalists understand the power of a good story, and the best-loved stories about entrepreneurs are those that feature the lone and courageous person with a brand-new idea that he spends all and risks all to bring to the market, against huge doubt and even criticism, only to be proven right in the end with a huge success and the fortune to go with it.
But the reality of a successful start-up business is much more like this:  READ MORE