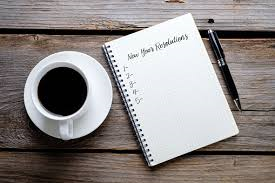 It's that time of year when most people start to work on "resolutions" for next year. But don't wait until January 1 to put those resolutions into action. Significant, life-improving change takes a long time – and the time to start is always right now.
I should know.
Perhaps because of a perennially low sense of self-esteem (probably deserved), I've been working on improving myself ever since Sister Christopher, my Grade 1 teacher, rubbed a wad of chewing gum into my hair as punishment for chewing it in class. ("That will teach you! And now maybe your parents will give you a proper crew cut!")
So – and not to brag – when it comes to self-improvement, you have to agree: I got an early start.
Alas, we cannot become smarter, more skillful, more disciplined, or happier simply by choosing to be so. But the good news is (and you won't hear this anywhere else – for the time being) that all of the psychological benefits of positive change come to you the moment you start changing. They are not dependent on the goal.
Another bonus: Studies show that the best way to change is through small, repeated actions.
Here are 10 "small" actions you can take every day that will make your life better: