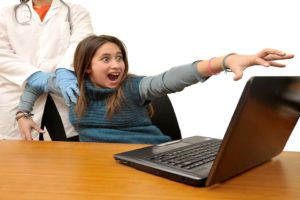 "Let's have lunch," DK said in his email. "There's something I need to talk to you about."
Two days later, we were eating chopped chicken salads at City Oyster on Atlantic Avenue. We talked a bit about family news, but it was clear that he wanted to talk about a question that was on his mind.
The question: Should he spend $100,000 on the highest level of an internet marketing program that he had been looking at?
"It looks really good," he said. "But I'm not sure it makes sense for me to invest that kind of money."
"A hundred grand is a lot of money," I said.
"But you get an awful lot for it," he explained. "They do all the technical stuff for you, which I'm not very good at. All I have to do is come up with the product idea."
The waitress filled our drinks.
"So if you invest in this marketing program… what kind of products would you sell?" I asked.
"I don't know," he said.
"How about this: If you had all the money you could ever need, how would you spend your time? What would you do to give your life purpose?"
"That's a good question," he said. "Actually, I like the idea of purposefulness. Maybe I'd do something along those lines."
I told him that if I were he, I'd not spend a hundred grand on a program that gave me marketing and operational tools until I knew what I was going to do with them.  READ MORE